See below for a comprehensive circuit map of the closed road course that the riders will tackle around the South London town.
Alternatively you can download a PDF version of the map here.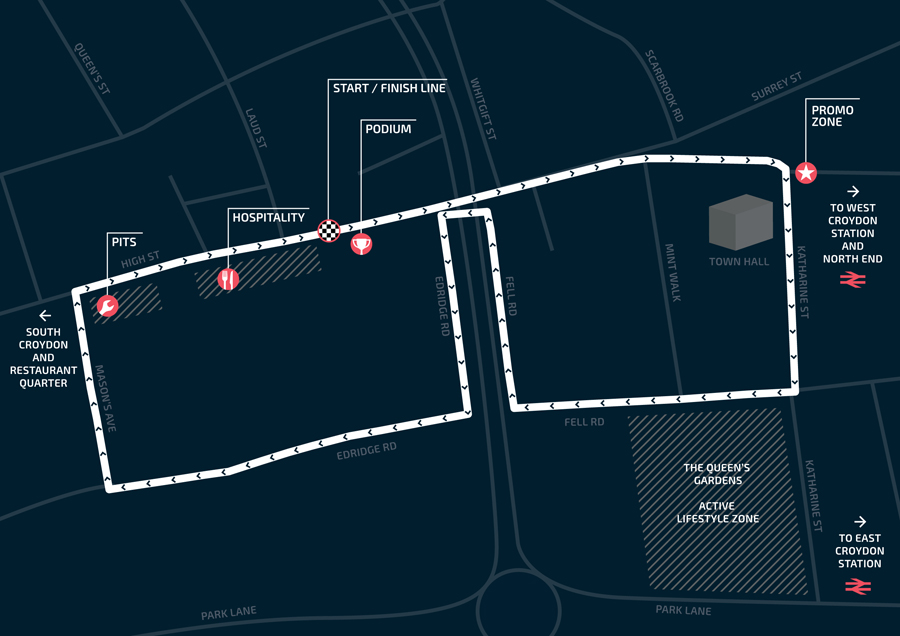 About Croydon

With Croydon passionate about getting more and more people to cycle, the borough is delighted to be hosting a stage of the Tour Series for the third consecutive year. This year the main races will be part of Croydon Cycle Fest, a new all-day event including charity events and entertainment, encouraging people to get involved in cycling. For more information on Croydon Cycle Fest, visit croydoncyclefest.co.uk.

Croydon is redefining life on the edge of London. Just 15 minutes from central London and Gatwick Airport, the borough is the meeting place of town and country; and a hotspot of business growth and tech innovation. With an ambitious £5.25bn regeneration programme underway to strengthen the local economy and develop major new infrastructure, confidence in Croydon has never been stronger.




Croydon is London's second most populous borough and is also one of the most diverse parts of the country. It's home to around 370,000 people - that's similar in size to Bristol or Cardiff - and more than 100 different languages are spoken. Croydon is also one of London's greenest areas, with more than 8% of the borough's 33 sq miles taken up by some 127 parks and open spaces.

As part of the council's commitment to getting more people onto two wheels it has a '2040 vision' of an integrated network of safe walkways and cycle paths. These would connect residents through the borough's public transport hubs to expanses of green and open spaces, hopefully encouraging some of the highest levels of cycling in the capital. The borough recently unveiled the first of its cycle superhubs, in association with Brompton Bikes, adjacent to East Croydon station.

Croydon's cycling heritage is well established. The town serves as the gateway to the North Downs and Surrey Hills, which are popular routes for London cyclists. Some of the biggest and oldest cycling clubs in the world are based in and around Croydon. World championships have been won on bikes built in Croydon and a number of bespoke bike builders have set up business here.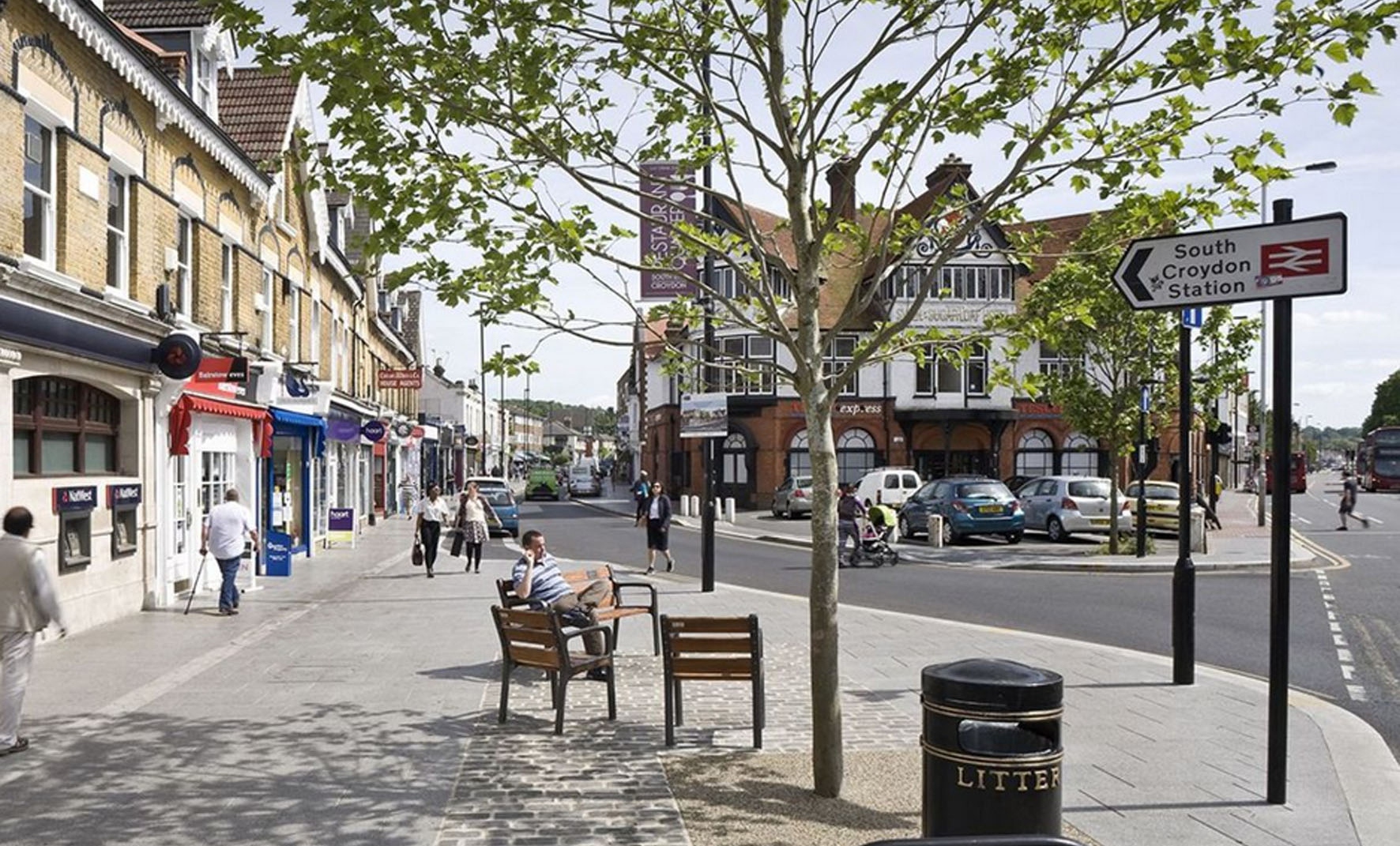 Croydon is London's fastest growing tech hub and was recently named as the UK's fastest growing economic area. Delivering on the commitment to making Croydon a cultural centre for south London, the council has just started a £30million refurbishment of the iconic Fairfield Halls and ventures such as Matthew's Yard and the RISE gallery (which opened with an exhibition of limited edition Banksy prints and works by Damien Hirst) are already changing perceptions of the town. Following the successful opening of Boxpark Croydon by East Croydon station in 2016, the town has a massive new food and drink venue, drawing in visitors from all over London.

The borough is already home to major employers including The Body Shop, HMRC and EDF Energy, which sit alongside hundreds of international businesses, start-ups and one of London's newest tech incubators, TMRW.

For all the talk about Croydon's future, it is equally important not to forget the borough's rich history. Croydon's name is derived from the Anglo-Saxon 'croh' (crocus) and 'denu' (valley). The earliest records of Croydon date back to AD 871 when the land now known as Old Town was granted to Archbishop Aethelred and Christ Church Canterbury. Meanwhile Surrey Street is the location of one of London's oldest markets, having been granted a royal charter in 1276.